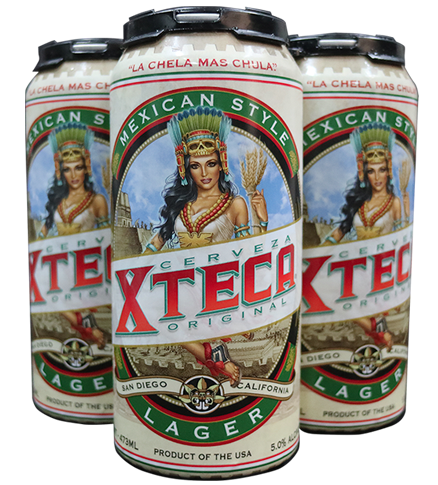 CERVEZA XTECA ® Original Mexican-American Lager
The increasingly popular Cerveza XTECA Original Mexican American Lager (5.0% ABV) is a handcrafted beer that is part of a revolution to bring great Mexican Lagers to craft beer community.  The well flavored Mexican American Lager has been classically handcrafted brewed according to it's German lineage with a cold fermenting White Labs specialty Mexican lager yeast.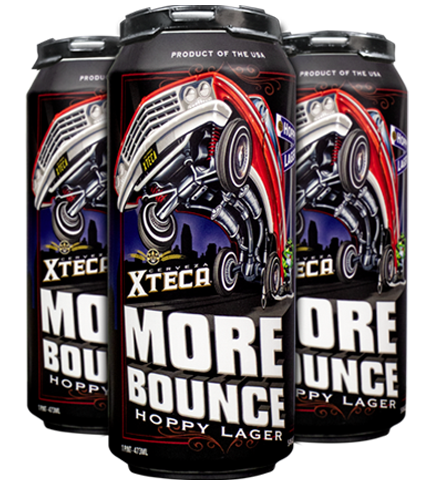 CERVEZA XTECA ® More Bounce ™ Hoppy Lager
More Bounce Hoppy Lager was born with the intention to create a style of a blend of West Coast IPA aroma both Fruity and Floral with a crisp and high drinkability craft Mexican Lager. More Bounce has 4 hops led by a West Coast favorite "Mosaic Hops".
CERVEZA XTECA ® Dark Lager Coming Soon